Bramble Cottage, Sedbergh
Reviews by Guests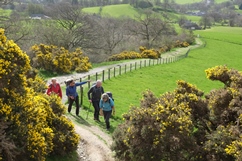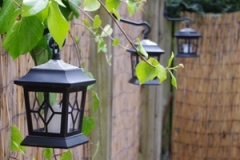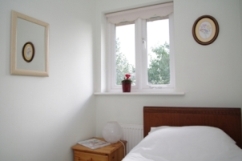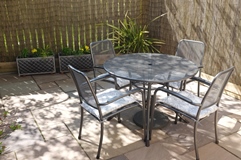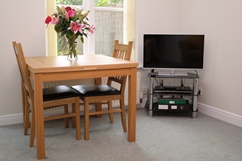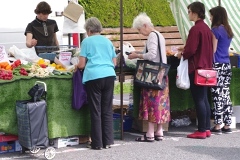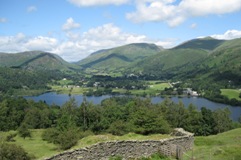 Just wanted to let you know that we had a wonderful stay last week . . . . my father in law has already booked in with you in a couple of weeks after our feedback. – Samantha S.
The enclosed garden is great for dogs and my terrier was happily stretched out in it after some fell walking! Will visit again. – Sue G.
Great location for dales and lakes and so peaceful, most noise we heard was from the birds-delightful! Very well equipped and very comfortable, wished we could have stayed longer. – David W.
Great location for walking. Well maintained and spotless. Perfect for a week away. Reserved parking a bonus. – Tony P.
Comfy beds, good quality towels and sheets, everything you need such as hairdryer, iron etc. Has its own parking space on a quiet cul de sac. Lovely walking literally yards away from the cottage. Takeaways, pubs, coffee shops, bookshops and other quirky shops in Sedbergh. – Julie P.
My stay at the Bramble cottage was exceptionally good . . . . When we got to the cottage, there was abundant information on what to do in the area, places to see and restaurants/pubs to visit. – Al Azhar R.
Had a great stay at Bramble Cottage. Location is peaceful and quiet and away from main road but only 5 minutes walk away from both pubs/shops in Sedbergh and amazing walks on Fell and two minutes from supermarket (a good sized Spar) . . . . Clear instructions left and although never met Belinda she was easy to get hold of and replied quickly to any queries. – Katie M.
Lovely little cottage and has everything that you need. It's in a very quiet little close! Village is small but has everything you could need, people that live there are so friendly. – Linda C.
The cottage was perfect for two of us and wire fox terrier dog. The owner had thought of everything we would need for our stay. There was a modern smart TV and a cupboard with games and DVDs. Also a well stocked book shelf. The property had an enclosed secure back garden which meant I didn't have to worry about letting the dog out. – Anon.
Good location. Small but comfortable house with everything we needed for a short stay. Nice walks by the river and on the Dales Way. We were able to leave the car and walk from the house. – Susan H.
The accommodation is comfortable and pleasant. Would recommend a visit to Farfield Mill arts and heritage centre, just the other side of Sedbergh. – Nicola F.
Very clean, comfortable and homely cottage . . . . The house was furnished nicely (the beds were extremely good) and was very well equipped – the carton of milk in the fridge on arrival was a welcomed surprise! We also loved the lanterns in the garden, and enjoyed eating outside where it was very relaxed and peaceful. – Sophie I.
The house is lovely. And we are very impressed with how well it is equipped. Large towels, hair dryer, magnifying mirror, supplies of kitchen roll and foil all go a long way to make for a comfortable stay. – Jane
Just wanted to say we had a lovely weekend in Sedbergh. We really enjoyed Bramble Cottage, and found it cosy, clean, comfortable, well equipped and very convenient for the shops etc, and a delightful comfy bed! We are now looking forward to our return visit. – Mr and Mrs T.
Enquiries & Booking
For further information, or to book, please e–mail Mrs. Belinda Strachan at
bstrachan@live.co.uk
or ring 07816–532749.
Top of Page
---
"Lovely cottage, clean and tidy and with a few added extras, milk and tea etc, and a big, comfy bed! You will hear from me again.!" — John D.
---